Embrace the Culture: How Locally Owned Hotels in Jamaica Enhance Your Trip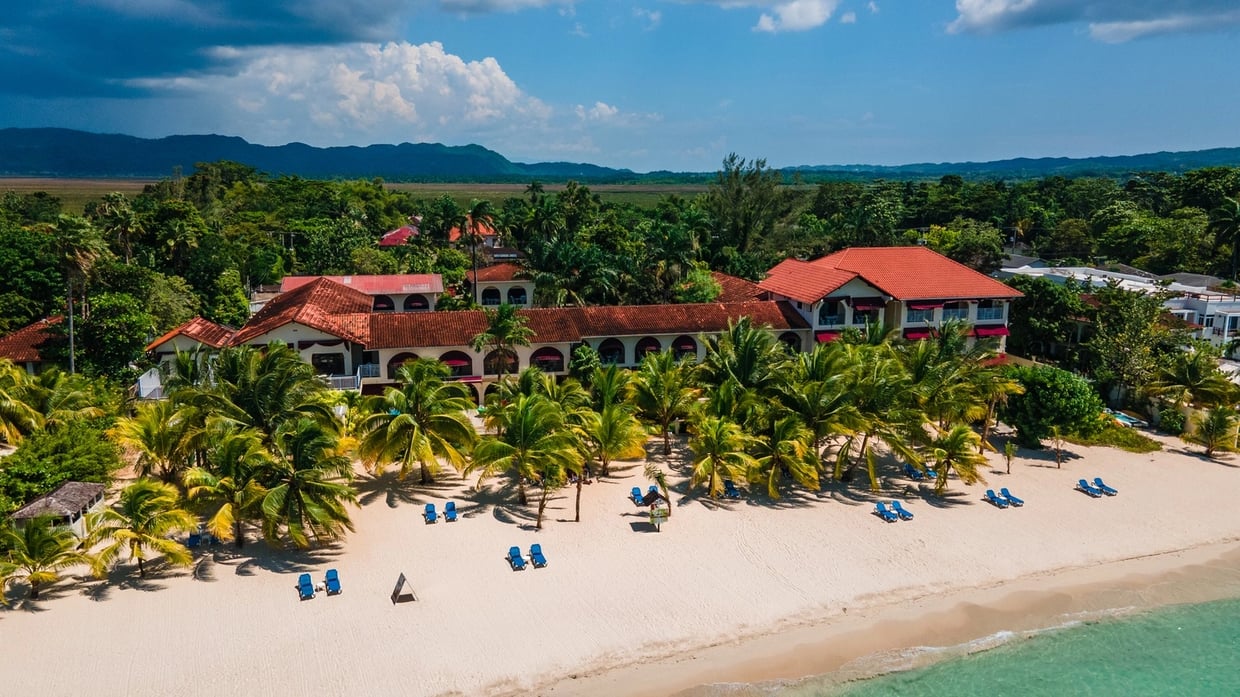 A vibrant and welcoming culture awaits you in Jamaica. Staying in a locally owned hotel allows visitors to experience this tropical oasis like a local. Immerse yourself in the laidback lifestyle while dining on local cuisine and attending culturally authentic events. The Charela Inn provides personalized service to ensure guests have a memorable experience.
Authentic Cultural Immersion
Staying at a locally-owned hotel immerses you in the authentic ambiance and decor the Jamaican people love. Because there is no large corporate oversight, you get a genuine experience embodying Jamaican life. You will see hints of African and European traditions that have blended over the years. Additionally, Jamaica is a culturally diverse nation, with Chinese and Indian communities also contributing to the rich tapestry of its people. This cultural diversity is beautifully encapsulated in the national motto, 'Out of many, one people.'
Personalized Service
When you stay at a family- owned hotel, the owners and staff have a personal interest in the hotel's success. They take pride in ensuring that every guest has a memorable stay. Smaller family run hotels hotels creates a more intimate experience. Staff and guests can interact more, creating a personalized service. The attentive service means guests are treated like individuals.
Talking with hotel staff can give guests unique insight they wouldn't experience at a large corporate resort. Find out the spot off the beaten path that the locals love. Learn which tours will give the exact experience you are looking for.
Supporting the Economy
Staying at independently-owned accommodations means you are directly supporting the people who call Jamaica home. These hotels also employ residents to work the operational positions. By supporting these businesses, you support the many families that depend on the tourism industry to support the economy. This fosters growth, which helps with job creation and business development.
Cultural Events and Activities
Locally-owned hotels are an active part of the community, which means embracing artistic talent. Many hotels, like the Charela Inn, host musicians and performers. Guests can experience Jamaica like a local by attending these performances. The Charela Inn is known locally as the hottest spot for R&B, live jazz, and vintage Reggae. Guests can dance to the music under the stars on one of the two Spanish-style terraces.
The Charela Inn Experience
Guests staying at the Charela Inn are steps away from the famous pure white sand of Negril Beach. This family owned hotel sits elegantly along 250 feet of beachfront with plenty of coconut trees for shade.
In 1975, Charles and Pamela Mucklow built the original Charela Inn. It was a charming inn with ten guest rooms. The Grizzle family bought this charming hotel in 1980. Over the decades, they worked hard to preserve the historic beauty and charm of the hotel while also expanding and improving. They added a restaurant and several suites. Two junior sea view suites were added in 2008. Six sea view deluxe rooms were added in 2013. Another six beautiful sea view junior suits were added in 2018. Today, each room has a private patio or balcony.
The Spanish hacienda style of the Charela Inn creates a relaxed yet elegant atmosphere. Lounge with fellow guests around the inner courtyard by the round freshwater swimming pool. Stroll through the tropical gardens full of bougainvilleas, hibiscus, and night jasmine. The smaller size of the Charela Inn creates a more intimate atmosphere and sense of community. This quiet oasis is the perfect escape to the more energetic popular tourist spots.
When you book at a locally owned hotel in Jamaica, you can experience Jamaican culture. Guests are immersed in Jamaica's ambiance, culture, and laid-back lifestyle through personalized service and hospitality. The Charela Inn creates an elegant yet intimate experience for guests looking to experience the best Negril offers.
Book your stay at the Charela Inn and embrace Jamaican culture.