Events in Negril, Jamaica You Don't Want To Miss Out On!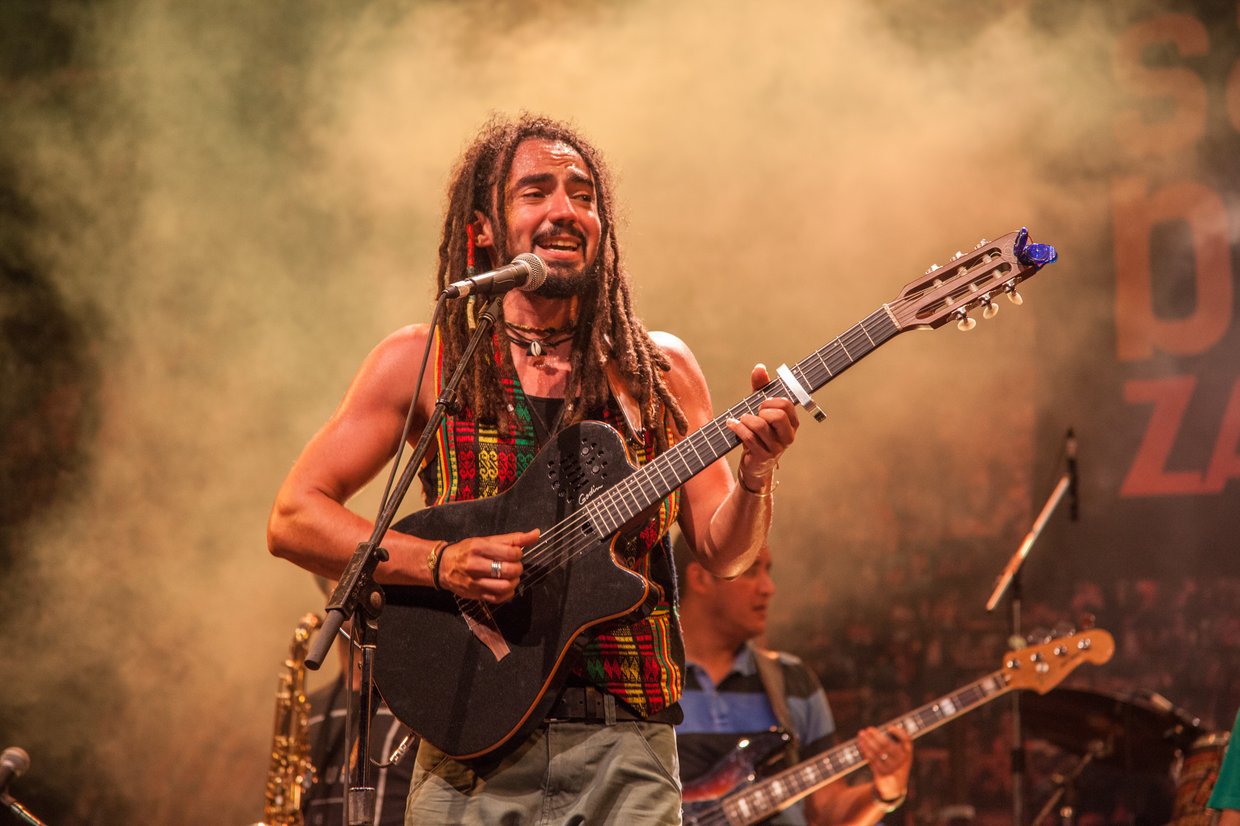 What makes Negril, Jamaica an unforgettable experience – is the undeniable local culture that the most discerning traveler can't quite find anywhere else.
When you plan your one-of-a-kind trip to Negril, Jamaica, you can take part in some of our most exciting events. From our foodie experiences to dancehall and reggae music live concerts, your family vacation (or baecation) poses to be as fun-filled as possible.
HERE ARE THE TOP EVENTS IN 2022, YOU CANNOT-MISS WHILE STAYING IN NEGRIL, JAMAICA
DIFFERENT STROKES: MARCH & NOVEMBER
It's time to dust off those dancing shoes and head out to DIFFERENT STROKES, a oldies retro party held twice a year in Negril, Jamaica. It is one of the best retro parties that was launched in 2009 as an annual event. Since then, it has grown into one of the most popular retro party series in Jamaica, attracting patrons from home and abroad.
STEPPING HIGH FESTIVAL: MARCH
Have you ever indulged in some good reggae music and cannabis altogether? If your answer is no, then, you are missing out on a thrilling experience! Offering relaxation and peace to the mind and body. This is a two-day festival held annually in Negril, featuring guest speakers, workshops, panel discussions, exhibitions, and live entertainment, drawing an international audience. You don't want to miss out on this experience!
APPLETON ESTATE JAMAICA RUM FESTIVAL: JUNE
When it comes to learning about the history of rum, you don't want to miss out on the annual Appleton Estate Jamaica Rum Festival! Jamaican rum is one of the world's best-known and loved, so head to Montego Bay, St James, Harmony Beach Saturday, June 25, 2022, ( an hour and a half away from Negril) from 11 am-11 pm to experience them all in one place. From Monymusk, Hampden Estate, Worthy Park Estate, and Appleton Estate will all be on display.
JAMAICADELI FOODIES & WELLNESS RETREAT: JULY
As soon as you get off the plane, Jamaica makes you want to rest your mind and body. From July 11 - 17th, at the JamaicaDeli Foodies and Wellness Retreat, you can do just that and more at Charela Inn, Negril. With yoga sessions, chocolate-making classes, off-site food excursions, and read and sip night, the week-long event poses to be a delight for locals and tourists alike. You should be a part of it!
REGGAE SUMFEST : JULY
First off, you cannot visit Jamaica and not witness the greatest reggae show on earth – Reggae Sumfest, Montego Bay, Jamaica's second-largest city. Reggae Sumfest is a celebration of reggae music that allows visitors all over the world to immerse themselves in Jamaica's rich dancehall and reggae culture. For one sizzling week, enjoy music from dawn till dusk, delivering a star-studded lineup of local and international artists.
DREAM WEEKEND : AUGUST
Catering to 40,000 people each year, it's an annual weeklong getaway, where you can dance to the rhythm of Jamaica's most popular deejays live! Dream Weekend takes place between the 5th to the 11th of August. The event feature celebrities like Winnie Harlow, Dexta Daps, Spice, Ding Dong, Shenseea, and many more.
RASTAFARI ROOTS FESTIVAL: DECEMBER
The Rastafari Roots Festival should be at the top of your travel itinerary this year if you are interested in Jamaican culture! The event tells the story of Rastafari and grassroots struggle for the legalization of ganja while celebrating the decriminalization of ganja in Jamaica. The event is celebrated annually in Negril, Jamaica, with enthusiasts and business persons together to advance the emerging ganja industry in Jamaica. You should be there!