Farm-to-Table: How Local Jamaican Farmer boy grew up to be one of Negril's Hoteliers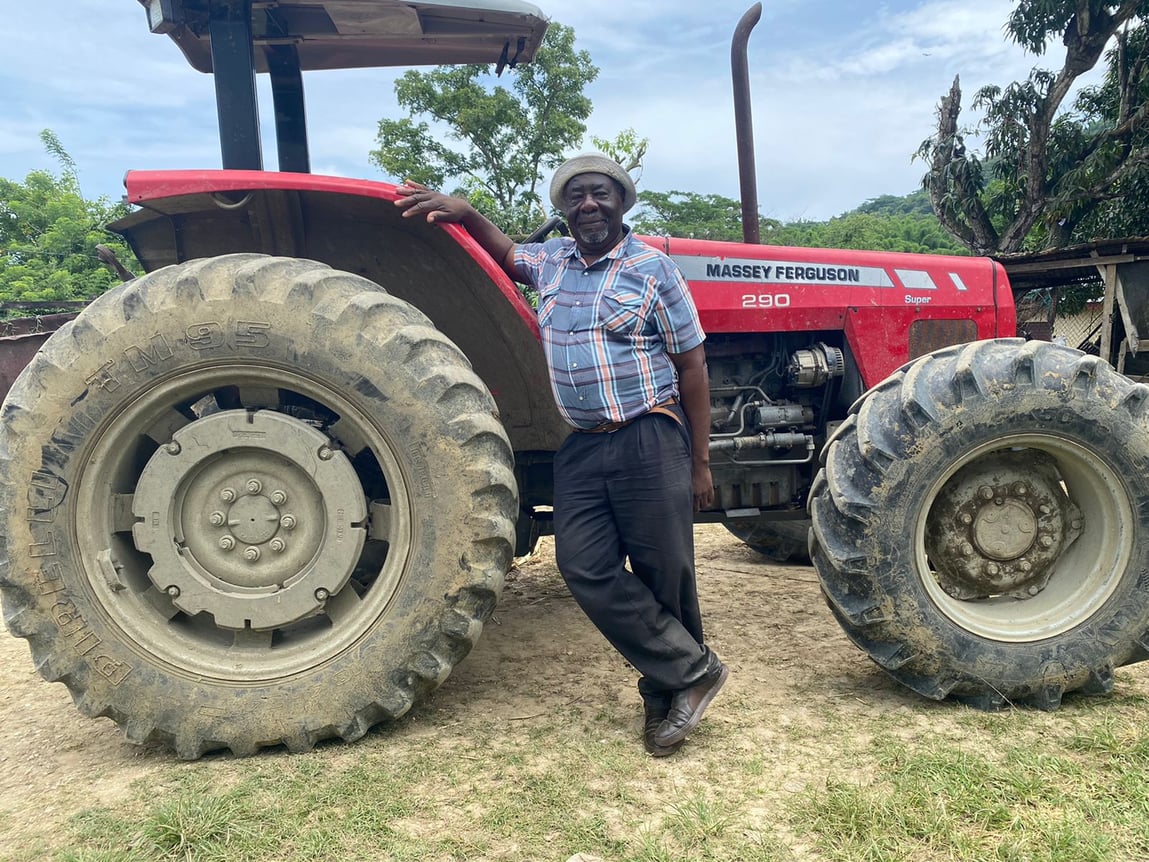 Farm-to-table means different things to many people, but at the heart, it really means it is the food on the table that comes from a specific place. In the case of Le Vendôme restaurant at Charela Inn, most of the produce and meat from Cocoa Farm is served at the table for dinner at the restaurant each night.
For Daniel Gizzle, a devoted farmer and one of the co-owners of Charela Inn, growing up on a farm, and learning how to make meals from what grew on the land comes naturally to him.
It is an act of passion every time he drives about forty-five minutes to check on his family's legacy, Cocoa Farm.
A sprawling 172-acres, Cocoa Farm has a watershed, with a natural spring and an orchard with decade-old trees, which Daniel and his family planted.
From a young age, he developed an undying love for farming and stewarding, which supplies the restaurant Vendome at Charela Inn with produce and meat for a real farm-to-table experience.
Daniel milked his first cow at the young age of 10 years old growing up on his family's farm in the deep hills of Hanover not too far from the one he currently owns.
He recalls, "I knew I was a big boy when my brother and I went to milk a cow. It takes an acquired strength to develop the muscles to pull the teat in a certain way to get the milk but it's a truly rewarding experience."
As he walks the land, there are several large chicken coops where laying hens lay their eggs year-round. Several goats, sheep, lambs, and cows are also ever-present, with young kids running around.
"The chickens produce eggs for our breakfast and pastries, our sweet peppers go in our Spanish omelets, and corn picked today will go in the salad tonight." he shares openly.
Mr. Grizzle acquired Cocoa Farm upon his return to Jamaica from the United Kingdom (UK) with his late wife Sylvie, who loved farming as her sister also lived on a farm in southern France renowned for its cuisine and foie gras.
The family lived on the farm at the top of the hill in a beautiful four-bedroom, wrap-around verandah home that overlooks the valley of the farm.
Any seasoned epicurean would value seeing where their food comes from. Cocoa Farm prides itself in raising eggs and growing healthy lettuce, sweet peppers, tomatoes, corn, and other vegetables for Charela Inn's Le Vendôme restaurant.