Hidden Gems In Jamaica You Probably Never Knew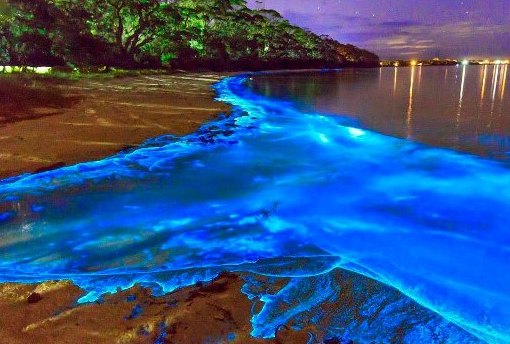 There is a particular "je ne sais quoi" to the island of Jamaica where you can pretty much find paradise everywhere. Even the most sophisticated traveler might not be aware of each parish's distinctive personality, greenery, and flora. Here are five Jamaican hidden gems in Westmoreland and surrounding parishes you probably didn't know about but are worth exploring:
1. Long Bay Beach Park, Negril, Westmoreland
If you're looking to venture out past the famous seven-mile beach, on the north end is a public beach known as Long Bay Beach Park. For a nominal admission fee, you can use the beach, the park, the benches, the hammocks, and the restaurant.
2. Booby Cay, Negril, Westmoreland
The booby birds that utilize the island as their breeding place gave Booby Cay, also known as Gilligan's island, its name. Located between a seven-mile beach and Bloody Bay, just offshore, lies this secluded cay or island. Enjoy a relaxing day exploring the waters of Booby Cay by swimming or snorkeling.
4: Luminous Lagoon in Falmouth, Trelawny
Years after the collapse of the sugar industry, the Luminous Lagoon rose to prominence as a place to research dinoflagellates, a type of microbe that lives in strata where salt and freshwater mix and shines best at night in shallow, warm water. When motion disturbs the water in which they reside, these dinoflagellates flash a bluish light, producing an eerie glow-in-the-dark impression. Boat rides are made to the lagoon at night, where visitors may watch the fish swim in the blue light or even dive into the water. There is a 45-minute tour of the lagoon, followed by a dip.
5. Lover's Leap, St Elizabeth
One of Jamaica's most picturesque lookout locations, Lover's Leap has expansive views of the island's stunning coastline. With a 1,600-foot-tall cliff, finding the boundary between the sea and the sky is difficult here. The story of Mizzy and Tunkey, two star-crossed lovers who were held as slaves by a jealous plantation owner, is the basis for the tale of Lover's Leap. But as the area now houses the highest lighthouse in the western hemisphere, the romantic myth has made way for practical modernism. But as the saying goes, true love never fades.