Negril Beach Escapades: Fun Activities and Tranquil Retreats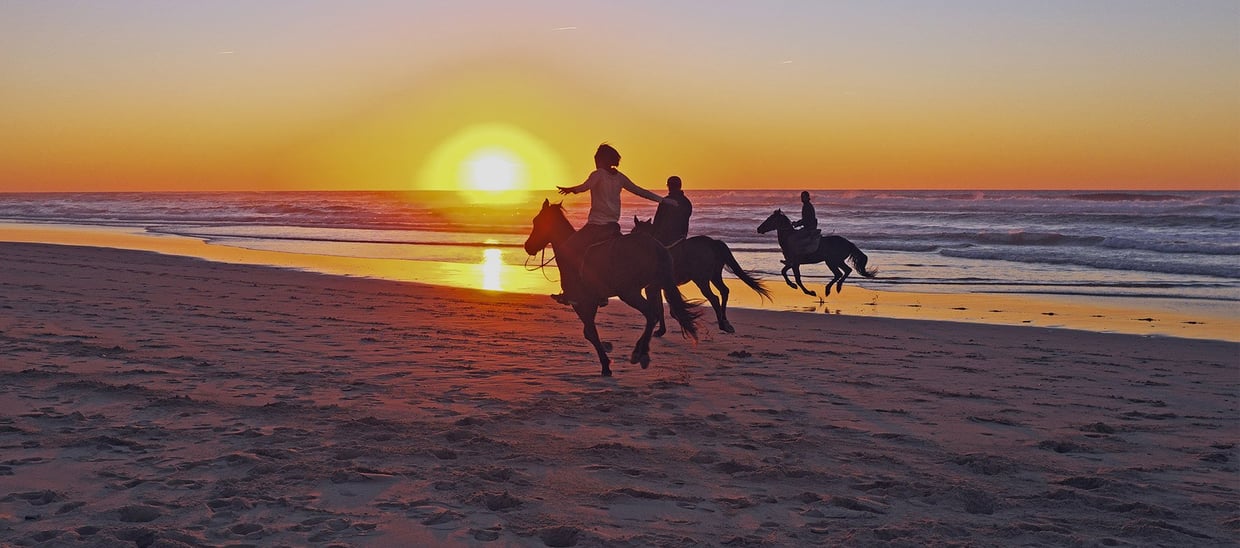 Jamaica is a beautiful and diverse island that can be the ideal tropical escape. With plenty to see and do, there is something for everyone. Negril Beach is one of the most popular areas for vacationers. If you're looking for a tranquil beachside vacation, you can find it here. In addition to the hidden gems, these are some of the best fun and relaxing activities to do in Negril, Jamaica.
Blue Hole
Take a short 30-minute taxi ride from the Charela Inn, and you will find yourself at Blue Hole Mineral Springs. This is the ideal place for ultimate mind and body renewal. The waters of this swimming hole are from a deep spring. Getting to it requires you to either make the 22-foot jump or climb down a ladder. There is also a connected swimming pool for those looking for something a little less adventurous. The spring waters and surrounding mud are rumored to have healing properties that are great for your skin. In addition to the springs, there is a bar and restaurant on site. The spring and pool are open daily and close at sunset. However, you can stay and hang out at the bar that continues to serve late into the night. Admission to the spring is $20 for the day. For an additional payment, you can get a mineral scrub massage.
Beach Horseback Ride
For a relaxing beachside experience, go for a horseback ride and swim. One of the most well-known horseback riding tours is a short 30-minute van ride from the Charela Inn. Reggae Horseback Riding provides transportation to and from your hotel. Your experience will take a few hours, but it is worth it for a relaxing experience. You'll ride along the sandy shores of the 900-acre private property as a part of the four-mile trail. The horses are well taken care of and friendly, making this an excellent experience for even the most inexperienced riders. We strongly recommend guests to choose private properties despite the presence of horses on the beach, as it is Illegal on the Seven Mile Beach.
Margaritaville Negril
If you are the type of vacationer who prefers a lounge chair, a tiki hut, and a strong cocktail, Margaritaville Negril is the place for you. It is a short, less than a 10-minute walk from the Charela Inn. Margaritaville Negril is one of many locations that are a part of Jimmy Buffet's famous empire. You can swim in the waters, lay out on a lounger, stay cool under a cabana, or simply soak up the sun's rays. During the day, it has a family-friendly beach hippie vibe. At night, it transforms into an adult escape with some of the most well-known DJs and reggae artists regularly performing.
Bloody Bay
Don't be scared off by the name, Bloody Bay is one of Jamaica's most beautiful and tranquil beaches. It is quieter than Seven Mile Beach, making for a more relaxing experience. The beach gets its name from the whalers of the 19th century who would butcher their catches on the beach. Today, you will only see the pristine white sand and turquoise Caribbean waters. You'll find quaint local BBQ shacks and a few souvenir tents along the coast.
Booby Cay Island
About an hour's car ride north of Charela Inn is Booby Cay Island. This tiny island's claim to fame is that it was the filming location of 20,000 Leagues Under The Sea. The island gets its funny name from the blue-footed bird that returns to the island each year to lay its eggs. There are plenty of activities to do when visiting the island. You could spend a few hours or the entire day exploring. Several thriving reefs surround the island, making it ideal for snorkeling.
Book a stay at the Charel Inn and find your inner peace while exploring Negril, Jamaica.