Thanksgiving In The Caribbean? Much to be Thankful For!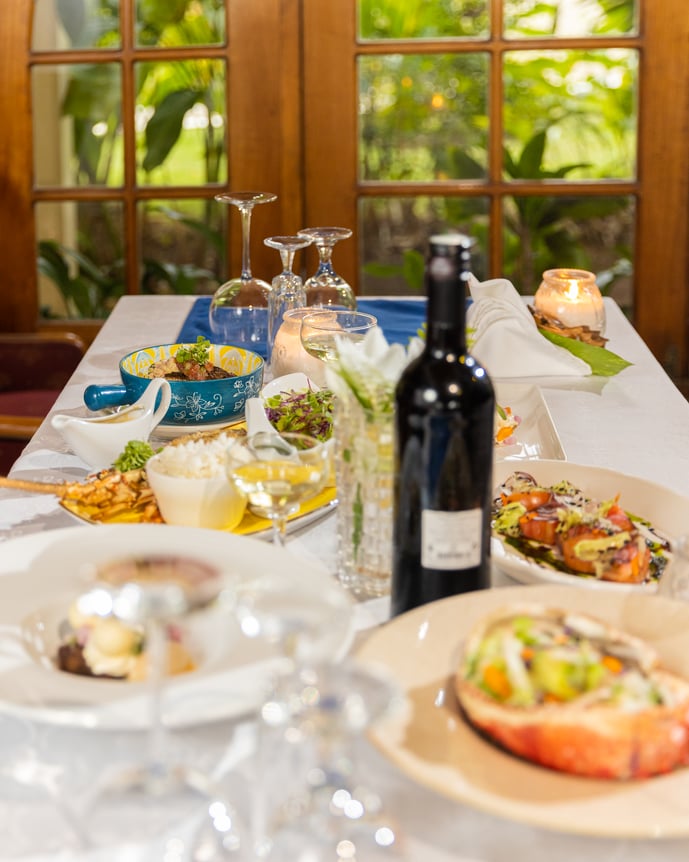 According to Tourism Minister Edward Bartlett, more than five million tourists have chosen Jamaica as their preferred travel destination since reopening in June 2022 after the pandemic. So we anticipate a full house for Thanksgiving and the winter season this year!
Thanks to strict health and safety regulations and 'resilient corridors' that were authorized by the World Travel and Tourism Council, the island was among the first travel destinations to reopen during the global coronavirus pandemic.
Thanksgiving, a yearly national holiday in the United States that falls on Thursday, November 24 this year, honors the harvest and other benefits of the previous year.
Americans model their holiday on a 1621 harvest feast shared between English colonists and the Wampanoag. In 1941, the American Congress established the fourth Thursday of each November as a national holiday.
Today it's customarily a day for giving thanks, spending time with loved ones, and enjoying wonderful cuisine.
Traditional oven-cooked turkey and sliced ham with stuffing, cranberry sauce, potatoes au gratin or sweet potato soufflé, and a decadent pumpkin pie make up the menu the majority of the time. You can substitute Curry Goat, rice and peas, or sweet potato pudding for something Jamaican if you want to switch it up.
Here are some fun activities you can try while experiencing Thanksgiving in the Caribbean:
1. Go to Church:
In the Caribbean, we typically give a prayer of thanks, and visiting a church for Thanksgiving can become a community affair. If you're not able to attend church, you can enjoy a simple spiritual connection with God right there on the seven-mile beach.
2. Take a group trip
There's so much to explore in Jamaica and bringing the right friends with you will make it even more exciting! Grab your loved ones and enjoy a blissful weekend at Charela Inn's in-house restaurant Le Vendome for food and fellowship! You won't have to worry about cooking because everything you imagine will be a feast to behold.
3. Savour Charela Inn Signature Whisky Sour Cocktail
Begin your Thanksgiving this holiday in high spirits with perfectly crafted cocktails. A must-have during this holiday time is, a flute of Pol Roger champagne, or try our signature whiskey sour. And if you're looking for something more tropical, try one of Jamaica's favourite beers, a Red Stripe or Ginger Beer.
4. Take a nap
After an afternoon filled with eating delicious food, many retreat to the beach for an afternoon nap or sunset hour. Turkey is well known as the culprit of this sudden onset of sleepiness, with its high levels of the amino acid tryptophan. While tryptophan is known to help release chemicals like melatonin (which makes you drowsy), it's not entirely the turkey's fault. Eating other foods that are high in sugar (like pie) also increases your tiredness. But with all the business of the holiday, everyone deserves some rest, at least you don't have to wash the dishes!
5. Hit The Town
Take your night to a whole other level by hitting the Hip Strip in Negril during your stay at Charela Inn, or make plans with your friends wherever you are under the Negril stars.
6. Watch A Football Game
The idea of games being played on Thanksgiving Day actually dates back to 1876, just a few years after the game was founded and football is the most watched sport in the US. One of America's favorite sports draws crowds of friends and family to watch their favorite teams compete. Or, some families split up into teams and play a game of football themselves to help burn off some of those Thanksgiving calories. Thankfully, you can catch the game in the comfort of your room.
7. Be grateful for Friendsgiving
Due to the fact that most people spend Thanksgiving with their families, making time to express gratitude to friends has also become crucial. Friendsgiving is a more recent ritual that involves friends getting together. If you're celebrating your Thanksgiving alone this year, make friends with the visitors at the resort and enjoy each other's company and a shared supper.