Tying the Knot in Paradise: Jamaica Destination Wedding Guide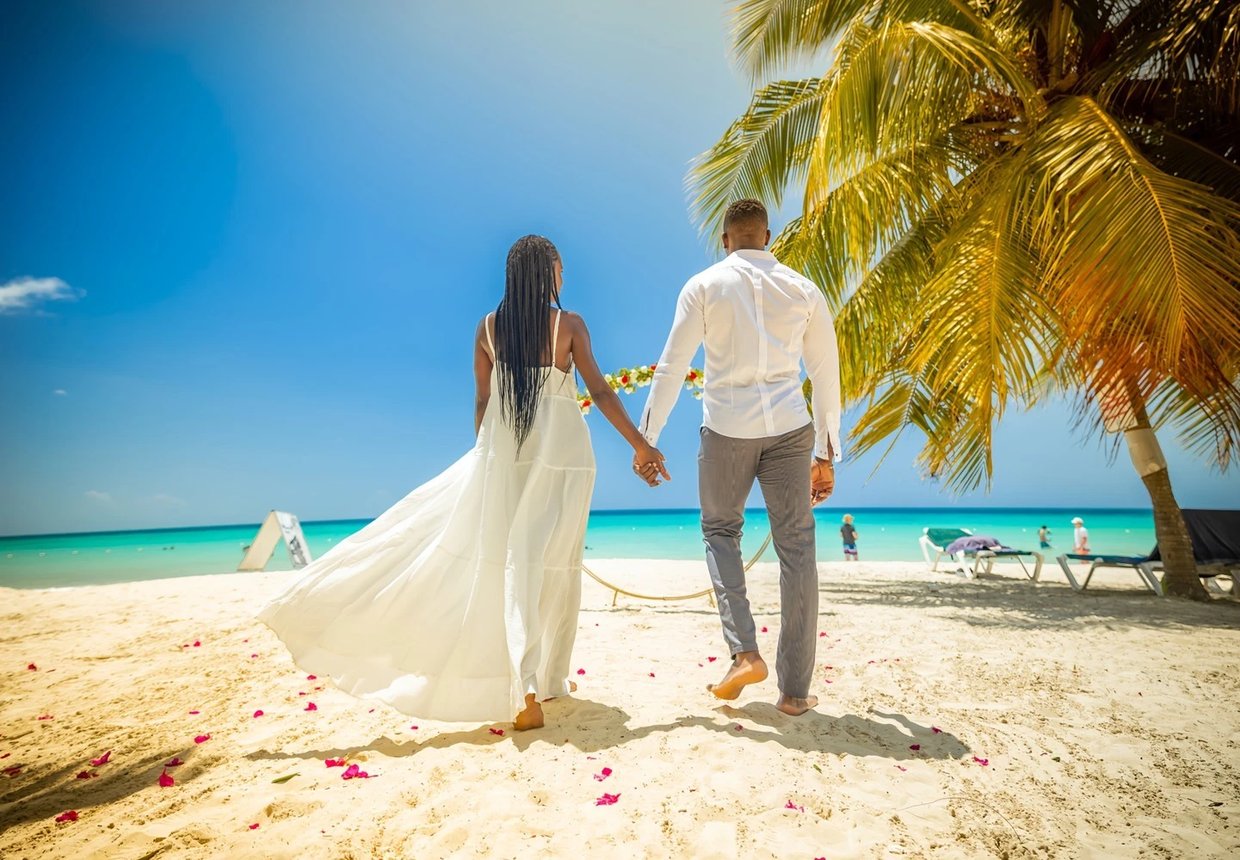 In the heart of the enchanting Jamaica, Charela Inn invites you to experience the wedding of your dreams in a tropical paradise. With its world-class resorts, pristine beaches, and exquisite dining, Jamaica offers the perfect backdrop for your special day. Our locally owned gem, Charela Inn, embodies the charm of personalized service. Our dedicated team is ready to bring your vision to life, ensuring every detail is perfect. Let Charela Inn be the canvas for your love story, where your dream wedding in Jamaica becomes an extraordinary reality."
Choose the Ideal Venue
There are many venue options to choose from when planning your Jamaica destination wedding. However, not every venue and hotel will work for every couple's destination wedding. When choosing your ideal venue, consider your budget, guest list size, and dream wedding style.
A smaller resort can offer an intimate experience. Each guest can stay in an elegantly appointed room with a breathtaking view. There is also more attention given to your wedding. Whereas supersized resorts could have multiple weddings happen in a single day. At a smaller resort, your wedding could be the star of the show for the day.
Wedding Packages
Many all-inclusive resorts offer wedding packages. While these are an option for some, they are not the only option. These packages tend to have limited options. You may end up with a nice but not personalized wedding or exactly what you want for your special day. A boutique hotel like the Charela Inn can offer a more personalized experience. This ensures your destination wedding is unique to you.
The Right Time of Year
The time of year can change your destination wedding experience. It can also significantly impact your budget and ease of booking. The high season for Jamaica is during the winter. From December through April. If you want to have your wedding during this time, it is best to book early to ensure you secure your first-choice venue, accommodations, and activities. Alternatively, the slow season could offer booking discounts.
Work With a Wedding Planner
Planning a destination wedding can feel nerve-wracking. Working with a local wedding planner can provide you with peace of mind. If you have a venue or resort in mind, ask them if they can recommend a wedding planner. That way, you can be sure to choose a reputable planner with experience working with your chosen venue. An experienced wedding planner can bring your dream of a destination wedding to life by booking the best vendors and managing the big day's schedule.
Say "I do" at the Charela Inn by booking your stay and start planning your dream destination wedding.