Why Negril Is a Top Travel Destination for Families ?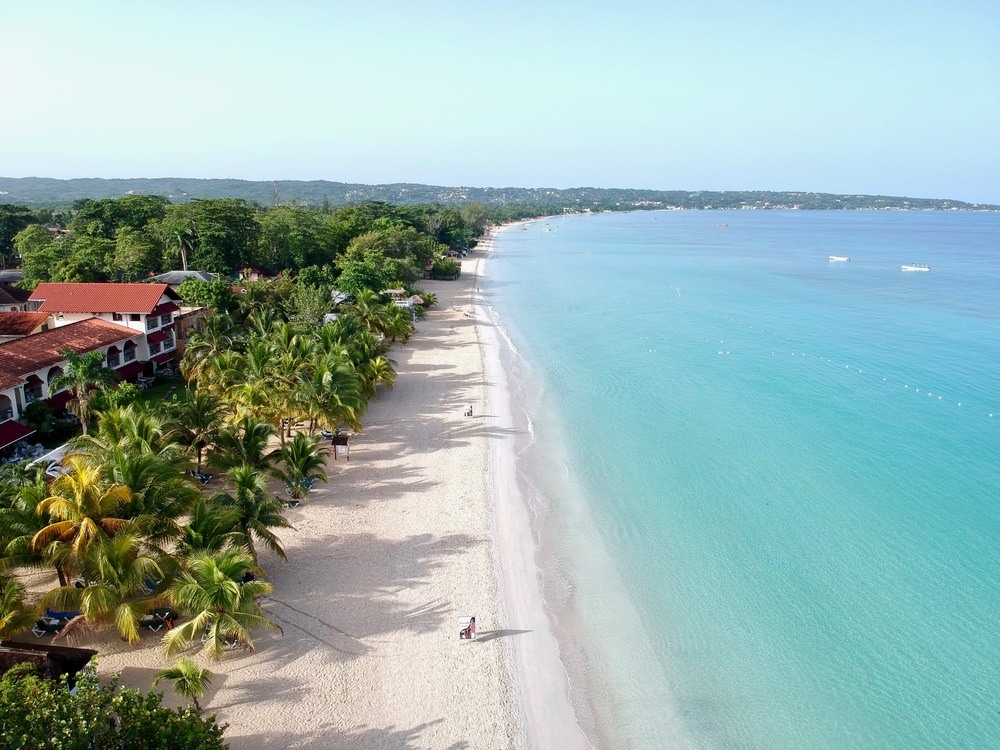 For over a century, Jamaica has been a preferred vacation destination for families. The island's popularity, especially with well-heeled British and American travelers, led to the inaugural publishing of the Jamaica Tourist and Motor Guide in 1905. Subsequent issues were printed in 1908 and 1922. Jamaica's alluring white sand beaches, rich culture, and delicious cuisine have been siren calls for vacationers. Recently, the island welcomed its millionth visitor for 2022, and hoteliers across the island are ready to embrace the post-quarantine phenomenon known as "the summer of revenge travel."
As ominous as it sounds, "revenge travel" refers to travelers itching to "make up for time and experiences lost to the pandemic." This summer, over 88% of international travelers will be families — 60% of whom will stay in hotels; 41% of millennials traveling with children will visit beach resorts. Negril is replete with activities to entertain and enthrall families with diverse needs. Whether lounging on an immaculate white-sand beach, going on an eco-adventure, participating in watersports, or starting each day with wellness activities, Negril has it all.
Family travel planning can be particularly stressful when catering to the needs of teens, single adults, parents with toddlers, and the elderly. Teens of a certain age may prefer playing billiards or board games, while others need a strong and reliable WiFi signal. Single adults may crave live music performances and a robust nightlife scene. Parents with toddlers will definitely need breakfast served early, high chairs at the ready, and flotation devices for pool time. The elderly may request accessible rooms, flat surfaces for mobility devices, and short distances to access amenities. Charela Inn has considered families' needs and is proud to offer the above and more to each guest.
American Express recently conducted a survey in India, Mexico, Australia, the United Kingdom, Canada, Japan, and the United States. Fifty-eight per cent of respondents "are more interested in multi-generational family trips than ever before." This, in addition to staying in hotels, wellness, reunions, and grandparents splurging on vacation with their grandkids, are some of the top travel trends for this year. Per the above survey, 70% of parents surveyed said that this is the year they will "take their first international trip with their children since prior to the pandemic." But in addition to family-centered activities and amenities, families traveling together seek a new luxury — space and privacy.
Space and privacy are not exclusive to secluded islands, tony villas, and folks getting in on private jets. Oh, no! Many families are pulling away from the mega all-inclusive resorts that can feel like battling Manhattan traffic getting from the room to the buffet at 8:00 am. Though there are resorts like that in Negril, many properties, including Charela Inn, are focused on memory-making that considers privacy and space. If you want to curl up with a good book but not overhear conversations of folks on the beach, consider booking one of our garden terrace rooms. You can see the beach from the terrace but feel like you're in a private garden.
This year many people are hitting the reset buttons on their lives. People are making up for lost time and taking more trips. Travelling has once again become one of the favored pastimes of families. And, Negril has something to delight each person in yours.