Have you done all these 5 things in Negril yet?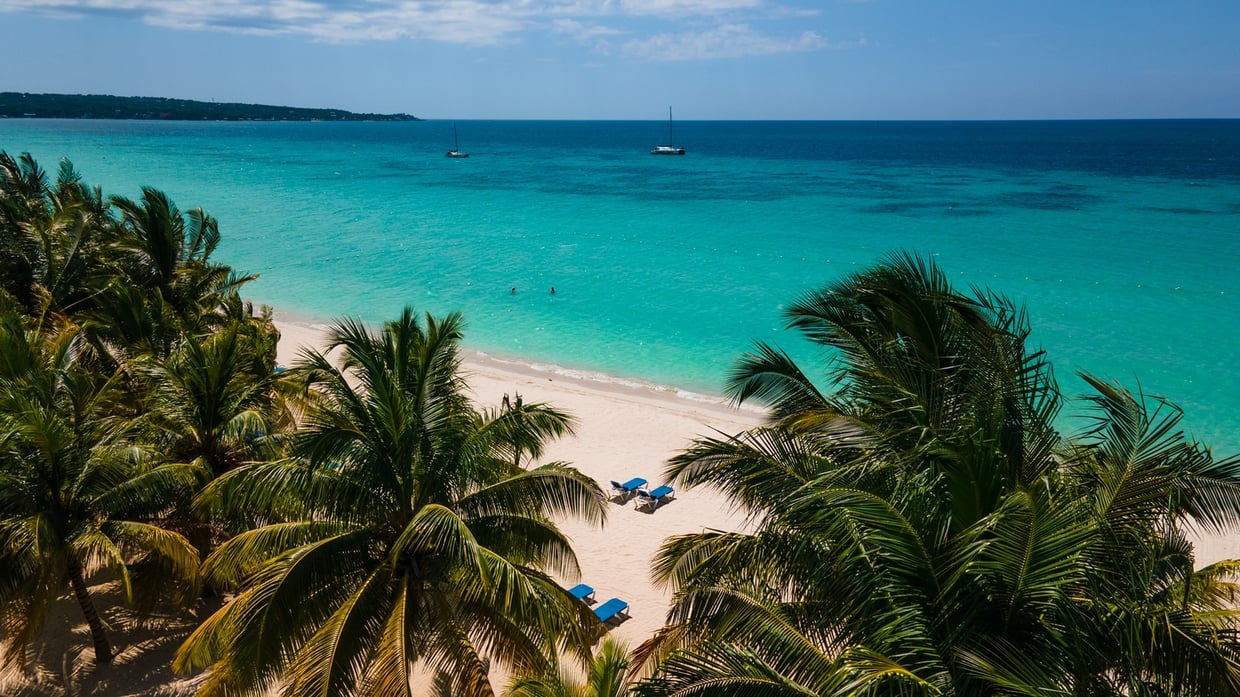 Once you book your stay in Jamaica at the Charela Inn, you will want to start planning your itinerary of activities. There are plenty of things to do in Negril, Jamaica. Many of the best and most popular things to do in Negril are close to the Charela Inn, making it an ideal place to experience everything that Negril has to offer.
Seven Mile Beach
Booking a room or suite at the Charela Inn means you are steps away from Negril's famous Seven Mile Beach. This hacienda-style inn claims an impressive 250 feet of this famous coastline. This means there is plenty of white sand space to enjoy. Step out in the early morning for a peaceful walk as you listen to the waves. Head out mid-day to soak up the sun and action. Finally, wait for the evening, and you'll experience one of the most beautiful sunsets in the world.
Negril Lighthouse
The Negril Lighthouse has stood prominently on the western tip of Jamaica since 1894. It is a quick 13-minute taxi ride from the Charela Inn. You will find this prominent structure sitting on a grassy knoll on the edge of the craggy coast. Plan to visit during the afternoon and enjoy panoramic views. However, visit later in the day and enjoy breathtaking views as the sun sets on the Caribbean waters.
Boating and Catamaran Cruises
The Charela Inn is located on the western coast of Jamaica. This makes you just steps away from one of the many catamaran and boat trips that leave from Negril. You could book an early morning fishing trip. Or perhaps you would enjoy a full day of cruising on the coast while lounging on a catamaran. If you are looking for something romantic, a sunset wine cruise is perfect for getting you in the mood.
Consider booking a reef snorkeling boat tour if you want to spend time in the water. You will swim among the sea life and see beautiful reefs full of tropical coral and plants. There are glass-bottom boat tours for those who want to experience the underwater wonder without getting wet.
ATV Tours
Explore the rugged terrain of Negril from behind the wheel of your own all-terrain vehicle. You'll cruise over sandy dunes, climb rocky hills, and weave through the mangroves. Taking one of these tours is convenient, as many provide transportation to and from your hotel. Tours are typically about an hour long, although you will need to also plan for transportation to and from the tour location to add to the overall excursion time.
Rick's Cafe
A visit to Jamaica wouldn't be complete without a trip to one of the island's most famous hot spots. When staying at the Charela Inn, you are a short 13-minute taxi ride away. Rick's is open every day of the year from 10 am to 10 pm, and admission is free. For over 45 years, Rick's Cafe has been a gathering place for visitors and locals.
The 1.5-acre property features a two-story restaurant, bar, pool, cabanas, and diving cliffs. Enjoy a refreshing drink or a bite to eat while watching people dive from the cliffs. You could even take a leap yourself. There are three height levels, 10, 25, and 35 feet. The water below is 15 feet deep.
Stay until sunset, and Rick's comes to life. As the sun sets, a band begins to play. You can dance the night away with your fellow revelers. Rick's is also known for hosting some of the biggest events in Jamaica.

Book your stay at the Charela Inn and experience the beauty of Negril, Jamaica.